*Triple Threat World Heavyweight Championship Match*
Triple H(C) vs Chris Benoit vs Shawn Michaels
Winner: Chris Benoit (New World Champion)
*WWE Championship Match*
Eddie Guerrero(C) vs Kurt Angle
Winner: Eddie Guerrero
The Rock & Mick Foley vs Randy Orton, Batista, and Ric Flair
Winner: Evolution
Chris Jericho vs Christian
Winner: Christian
*Womens World Championship Match*
Victoria(C) vs Molly Holly
-If Molly loses, her head gets shaved-
Winner: Victoria
*RAW vs SmackDown! Matches*
Goldberg vs Brock Lesnar
Special Guest Referee: 'Stone Cold' Steve Austin
Winner: Goldberg
Kane vs The Undertaker
Winner: Undertaker
A Playboy Interpromotional Evening Gown Match:
Stacy Keibler & Miss Jackie vs Sable & Torrie Wilson
Winner: Sable & Torrie Wilson
*WWE United States Championship Match*
The Big Show(C) vs John Cena
Winner: John Cena (New US Champion)
*Battle Royal for the WWE Cruiserweight Title*
featuring Chavo Guerrero, Rey Mysterio, Jamie Noble and more!
Winner: Chavo Guerrero
*World Tag Team Championship Fatal Four-Way*
Booker T & RVD(C) vs Cade & Jindrak vs Dudley Boyz vs La Resistance
Winner: Booker T & Rob Van Dam
*WWE Tag Team Championship Fatal Four-Way*
Rikishi & Scotty 2 Hotty(C) vs The Bashems vs The APA vs TWGTT
Winner: Rikishi & Scotty 2 Hotty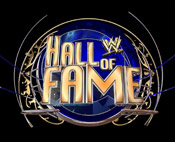 WWE announced on March 2nd that former Minnesota Governor Jesse Ventura, Bobby "The Brain" Heenan, Greg "The Hammer" Valentine, Sgt. Slaughter, Superstar Billy Graham, Tito Santana, Don Muraco, Harley Race, Junkyard Dog and Big John Studd will be inducted as the newest members of the WWE Hall of Fame.
Baseball great Pete Rose will be the first-ever special celebrity inductee into the Hall of Fame for his classic appearances at WrestleMania XIV, WrestleMania XV, and WrestleMania 2000.

The new members will be inducted during the WWE Hall of Fame dinner at the New York Hilton on Saturday, March 13.
The Hall of Fame ceremony is a highlight of the weekend festivities which culminate on Sunday, March 14, 2004, when WWE will present WrestleMania XX to a sold-out Madison Square Garden filled with fans from 16 countries, 48 states, the District of Columbia and Puerto Rico. Fans from more than 90 countries will also have the opportunity to watch the event.
"We are privileged to have 10 Superstars who are truly deserving to be called WWE Hall of Famers," said WWE Chairman Vince McMahon.
"Pete Rose is our first-ever celebrity inductee for the classic moments he has provided in WrestleMania matches with WWE Superstar Kane. Only a champion like Pete Rose would get into a wrestling ring with a 300-pound monster like Kane, and then have the tenacity and determination to do it again."
WWE Superstars previously inducted into the Hall of Fame include Andre the Giant, "Classy" Freddie Blassie, George "The Animal" Steele, Jimmy "Superfly" Snuka, Captain Lou Albano, The Fabulous Moolah, Bobo Brazil, James Dudley, "Nature Boy" Buddy Rogers, "Golden Boy" Arnold Skaaland, Gorilla Monsoon, Chief Jay Strongbow, The Grand Wizard, Pedro Morales, Ivan Putski, "Big Cat" Ernie Ladd, Antonino Rocca, "Baron" Mikel Scicluna, Pat Patterson, Johnny Rodz, Vincent J. McMahon, Walter "Killer" Kowalski, and The Valiant Brothers (Handsome Jimmy & Luscious Johnny).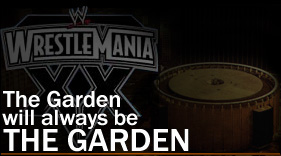 A Timeline of WWE at Madison Square Garden.
12/11/25: The McMahon legacy with the Garden begins when family patriarch Jess McMahon helps promote the first boxing event at the MSG on 8th avenue.
11/26/56: Vincent J. McMahon promotes his first Madison Square Garden wrestling event. This begins the WWE's relationship with the Garden, as over the next four years, McMahon gains exclusive rights to hold wrestling there.
1/2/60: Bruno Sammartino makes his MSG debut.
5/17/63 Sammartino beats Buddy Rogers in 48 seconds to win the brand new WWE Championship and begins the longest title reign in wrestling history.
2/19/68: WWE debuts at the current MSG on 7th avenue and 33rd street.
1/18/71: Ivan Koloff ends Bruno's monumental title reign before a stunned capacity crowd.
3/26/73: Andre the Giant makes his MSG debut.
3/1/76: Ric Flair makes his MSG debut.
12/18/78: The NWA World Title is defended in MSG as Harley Race defends against Tony Garea.
12/17/79: Hulk Hogan makes his MSG debut, defeating Ted DiBiase.
9/22/80: WWE Champion Bob Backlund and NWA Champion Harley Race face off a WWE/NWA World Championship Unification match, Backlund wins by DQ, no titles change hands.
6/28/82: Vincent K. McMahon presents his very first Garden show after taking the company over from his father.
10/17/83: With a young Mick Foley watching in the audience, Jimmy Snuka leaps from the top of a 15 foot high steel cage onto Don Muraco.
1/23/84: Hulkamania is born as Hulk Hogan defeats the Iron Shiek for the WWE Championship.
7/23/84: WWE airs its first MTV Special, The Brawl to Settle it All, where Cyndi Lauper leads Wendi Richter to defeat the Fabulous Moolah, ending Moolah's 28-year reign as WWE Womens Champion.
2/18/85: WWE's second MTV Special, The War to Settle the Score, sets the stage for the greatest extravaganza in sports entertainment.
3/31/85: History is made when the first ever WrestleMania eminates from Madison Square Garden, beginning an annual WWE tradition.
8/29/88: The first SummerSlam is held at the Garden, featuring the MegaPowers (Hulk Hogan & Randy Savage) vs The MegaBucks (Andre & DiBiase)
8/26/91: SummerSlam returns to the Garden, this time featuring the "Match Made in Hell" (Hogan & Ultimate Warrior vs Sgt. Slaughter, Iron Shiek, Gen. Adnan) and the "Match Made in Heaven" (the wedding of Randy Savage and Elizabeth)
11/30/91: Legends Collide as the "Nature Boy" Ric Flair and Hulk Hogan meet in the ring for the very first time.
3/20/94: WrestleMania X returns to the place where it all began, celebrating the ten year anniversary of the biggest event in sports entertainment.
5/19/96: Scott Hall and Kevin Nash make their last WWE appearance before heading to WCW to form the nWo, the night is capped off by the famous "Curtain Call" where Shawn Michaels and Triple H joined Hall & Nash in the ring to bid them farewell.
11/17/96: Survivor Series comes to the Garden, on this night... The Rock makes his WWE and MSG debut.
9/22/97: WWE RAW is WAR is held at the Garden for the first time. 'Stone Cold' Steve Austin stuns Vince McMahon for the very first time.
8/30/98: The "Highway to Hell" ends at SummerSlam, where Stone Cold and Undertaker collide.
1/23/00: WWE presents the Royal Rumble at the Garden. Tazz makes his MSG debut.
11/17/02: The 16th annual Survivor Series emanates from MSG, the Elimination Chamber is unveiled for the first time.
6/23 - 6/24/03: RAW and SmackDown! are held on back-to-back nights. Kane is unmasked on RAW, and the Ultimo Dragon makes his MSG debut on SmackDown!
March 14th, 2004: WrestleMania XX is set to bring sports-entertainment's greatest tradition back to WWE's "Home Turf" for the biggest spectacular of all-time.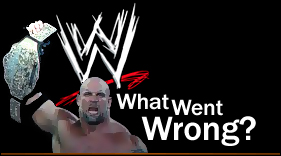 Goldberg cemented his status as an elite sports entertainer with 173 consecutive victories in WCW. Another number, however, will most likely define the former WCW world heavyweight champion's career. That being 365, the number of days he lasted with WWE.
Remember back to the last WCW "Nitro," a joint telecast with "Raw," and picture Vince McMahon standing in the WWE ring addressing an entire nation of wrestling fans.
McMahon rattled off a list of WCW superstars and asked his WWE fans who they wanted to see work for him.
Buff Bagwell -- a mixed reaction for a so-called superstar who proved that a chiseled body doesn't equal success.
Booker T -- Mild cheering for a tag-team wrestler just turned on to singles' stardom.
Goldberg -- a thunderous ovation for pretty much the only talent left in WCW whose name could be coupled with the word "potential."
Goldberg finally arrived to WWE in 2003 just after "Wrestlemania XIX," when he confronted The Rock on the post-pay-per-view "Raw."
At first sight of Goldberg on WWE TV, fans naturally reacted, cheering the former WCW world heavyweight champion if for no other reason than he injected life into the stagnant company. As time passed, however, neither party -- WWE or Goldberg -- felt comfortable with the situation.
The company made him into a comedic act, teaming him with Goldust in backstage vignettes that soiled the Goldberg persona. Goldberg wasn't completely innocent, flaunting his ego and name-value like he was roaming the halls of the old WCW, where intangibles like that actually mattered for leverage purposes.
Last Sunday's "No Way Out" was Goldberg's next-to-last WWE appearance until March 14, when he battles Brock Lesnar at "Wrestlemania XX" in Madison Square Garden. That match, as of now, will be his final WWE match, since the federation has yet to offer him an extension.
Goldberg's first, and last, "Wrestlemania."
So, what happened? How could Goldberg and WWE completely squander any opportunity to succeed as a would-be unstoppable union between the creative genius that is McMahon and Goldberg, a superstar still with plenty to learn about sports entertainment?
First and foremost, blame WCW for creating Goldberg.
McMahon doesn't welcome former WCW superstars to his company, and his track record supports that point. Booker T, Scott Steiner and even The Big Show -- all main-event superstars with WCW -- never really ascended to top-tier status in WWE for a lengthy amount of time.
A world title still eludes Booker T and Steiner, and Big Show still sometimes comes across as more of a goofball than a real-life "Giant." The Big Show actually lost his first high-profile singles match -- a one-on-one showdown with Steve Austin on March 9, 1999 -- upon arriving in WWE.
A few superstars -- namely Eddie Guerrero, Chris Jericho and Chris Benoit -- have finally started succeeding after years with the company. In Guerrero's case, WWE added the "Latino Heat" gimmick, thus making Guerrero's character its own.
McMahon, for the most part, won't push what he didn't create.
But McMahon and his biased toward WCW-bred talent isn't completely to blame.
Goldberg isn't really worth his price or the trouble.
Think about it: Here's an ex-football player who became a top superstar in WCW in just under a year. He became the company's premier act in that time and had barely logged an hour's worth of work and was subsequently rewarded with a multimillion dollar contract with Time Warner.
He learned everything that was wrong with wrestling, picking up traits of backstabbing and jockeying for position during his time in WCW, a company riddled with politics. For that, he'll always be skeptical of the wrestling business. And McMahon doesn't employ skeptics of his craft; he's got enough of them to deal with from Bob Costas to Phil Mushnick.
Goldberg, because of how WCW treated him, perhaps expected WWE to employ the same kind of "do-as-little-as-possible" mentality that defined WCW. Instead, WWE expected a lot from Goldberg, more than he cared to give.
Goldberg always has lacked the kind of desire that perfectly describes a WWE superstar. He doesn't have the passion of a Kurt Angle, Brock Lesnar or Austin. He didn't make the business his life's work like Triple H, Benoit or Chris Jericho.
Goldberg treated professional wrestling just like any other job, which is why he won't have one March 15.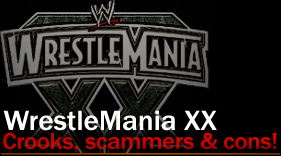 The fun has begun, I've been involved in the biggest fiasco of my life.
What am I referring to you ask?

Well, I'm referring to the day WrestleMania tickets went on sale, and here I am now and I find myself ticketless. I know a number of you out there were lucky enough to end up with tickets. Those of you who honestly want to go to the event, and are looking forward to it; I don't have a problem with you. I'm in the same boat, I'm a wrestling fan, and I want to go to WrestleMania. I'm writing this to the scheming, rotten, despicable people who figured out a way to end up with the most amount of Wrestlemania tickets possible, and then turn around and sell them for an obscene amount on E-Bay. You know who you are. If you're currently selling WM tickets on eBay for way more than you paid for them, then I'm talking about you.

These are people who don't give a damn about wrestling; they probably don't even know what WrestleMania is. All they're out for is to make an easy, quick buck. It's a disgrace, it's outrageous the prices some of these people are charging. Do you think money grows on trees, where you live instead of raindrops do $100 bills fall out of the sky? Because where I live, none of the above happens. Unless you have piles of money just lying around, and nothing to do with your life but sit on eBay all day while hundreds of people try to outmaneuver you for a pair of tickets, then you're not going to Wrestlemania. It's a shame because the true WWE fans, the people that should be at a special event like Wrestlemania, a lot of them aren't going to be there. Because lowlifes like the ones that inhabit eBay bought up all the tickets, when they had absolutely no intention of EVER going to the show. That's my biggest problem with the whole process. I don't have a problem with people selling things on eBay, it's a free country, and we have a free enterprise system in this country. But don't ruin it for other hard working people who might like to go see a wrestling show at the Garden in March; people like us never had a chance. It's a joke. So the end result is that I am probably going to spend some outrageous sum of money on Wrestlemania tickets, because it's important to me that I am there. It's a once in a lifetime opportunity, and I don't want to miss it. But what about the average WWE fan who doesn't happen to have $700 lying around. They get shutout, and countless others around the world get shutout. A lot of the people who actually traveled to MSG, and waited outside in line get nothing. The whole system is a joke, they should have never released the pre-sale password to the general public, and the people on eBay charging your left and right lung for WrestleMania tickets should be ashamed of themselves. You ought to wear a mask when you leave the house in the morning; you're a bunch of crooks.

And if you don't like it, then that's really too bad. This is my space; this is my place to say what's on my mind. I have too much pent up anger and frustration that I had to get out, and I hope everyone understands where I'm coming from. I know I wasn't the only one who got royally shafted , so I speak for all of you. If anyone involved with WWE is reading this, you need to come up with a new method for putting tickets on-sale. How about when you advertise a pre-sale password that is supposed to be for fans who paid money to go to your live events, you actually live up to your word, and release the password to those fans only? That would be a swell idea. Then maybe it would be the "reward" for being a loyal WWE fan that Lilian Garcia talked about in June at MSG. Once again WWE is guilty of false advertising, and their fans are the ones who have to pay.

Andrew Bootman from Ashland, Ohio had no trouble getting RAW tickets to the 11/3 show at Gund Arena, on the same day Wrestlemania tickets went on-sale. Gee, I wonder why. Everyone was circling around the WrestleMania tickets like a bunch of vultures, that's why.

My WrestleMania ranting session is done, thanks for reading!